Immense increased natural gas prices in 2005, led to Scherzer-Gemuse GmbH, starting to consider some heating alternatives. For their 7 hectares location in Nuremberg they've installed a wood chip heating system to heat their greenhouses. Their new 10,5 hectare glass greenhouse in Dinkelsbühl is heated CO2 neutrally by excessive heat of a biomass power station. Owner Stefan Scherzer outlines his choices of installations and experiences of heating his greenhouses by biomass as an alternative for natural gas.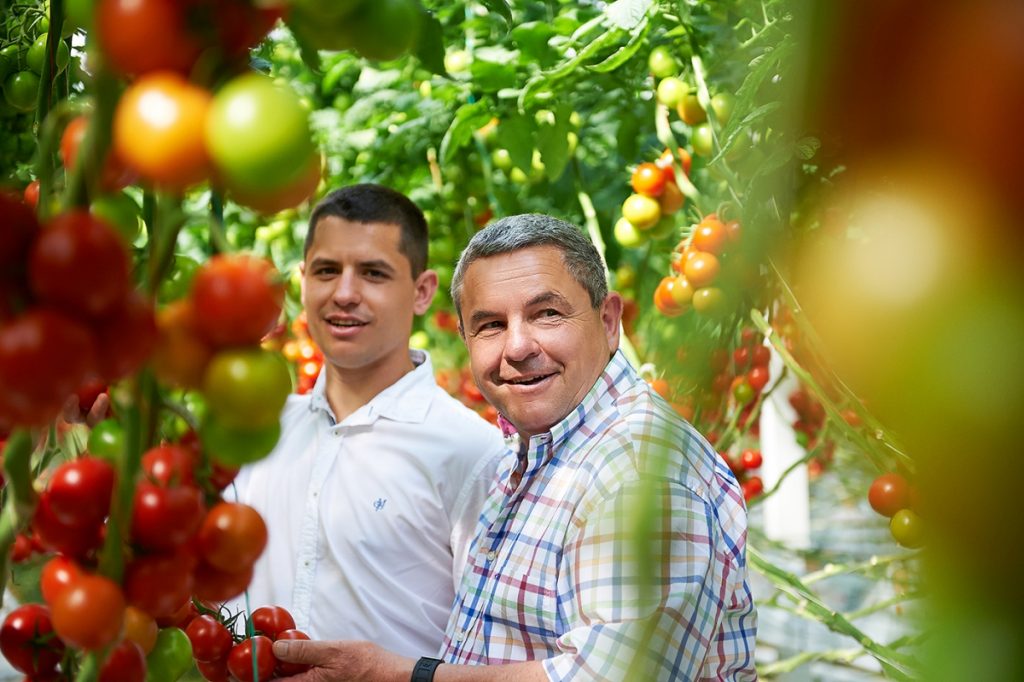 Scherzer-Gemuse, located in Nuremberg and Dinkelsbühl, is a family business that already produces vegetables for four generations long. Currently, tomatoes, peppers, cucumbers and eggplants are grown in their 17.5 hectare advanced greenhouses. Both greenhouses are heated by excessive heat of wood burning as an alternative for natural gas. Co-owner Stefan Scherzer elaborates on his choices for energy, selected installations and his experiences.
Doubled gas prices
Around 2005, after gas prices nearly doubled over the last 5 years, heating of their greenhouses in Nuremberg developed into one of the major costs factors for Scherzer. Stefan Scherzer: "In 2005 this amounted to 430.000 euro's and was no longer sustainable". Although their company counted as a bulk purchaser, their gas supplier was not prepared to offer any better rates: they even paid more for their gas than neighboring horticultural companies that used less gas. "For this reason my father (co-owner) and I started to look for energy solutions as an alternative for natural gas."
Wood over coal for energy
"With an eye on the current climate change discussions, we preferred a wood heating system and network over a coal heating system, a 1.4 million Euro investment. Profitability calculations by planning engineers assumed that is was possible to save about 50% on heating costs. Eventually in 2007 we replaced gas for wood. In 2009 we installed a second vessel which doubled energy capacity." Composting plant Ott Ökoenergy company from Nuremberg supplies Scherzer with wood chips, mainly originating from landscape management and forestry management. About 1000 tons can be stored in dry conditions at their 20 x 60 m hall, where the boiler is located in the front part of the building.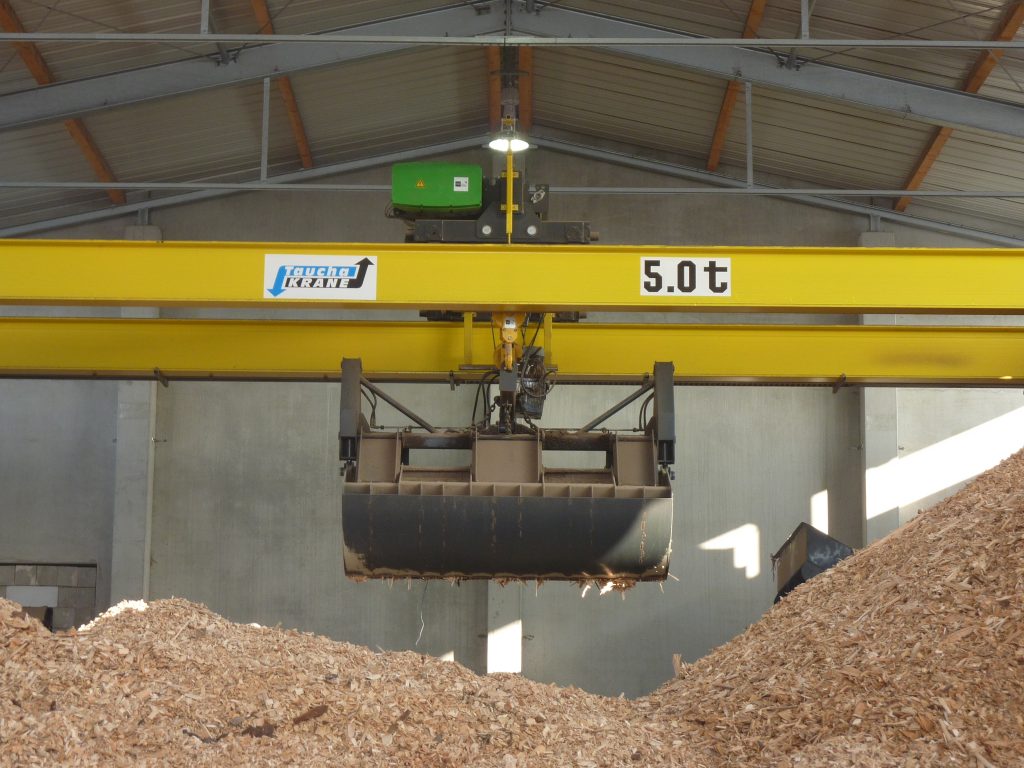 Wood chip heating system
"Via a crane system different qualities of woods are mixed and via the bucket supplied into the burner. This burner can take wood with a humidity level up to 60% and copes with wood chips up to 15 cm in length. Heat is directly supplied to the greenhouse or buffered in the heat storage tank, holding 1150 m3", Stefan explains. In addition to their own greenhouse, the Scherzer's wood chip heating system also provides two neighboring greenhouses and Albrecht-Dürer-Airport.

Use of excess heat
On June 17, 2015 Scherzer officially opened their new glass greenhouse in Dinkelsbühl in presence of 800 guests, including Christoph Hammer of Dinkelsbühl. As one of the few horticultural companies in Germany, Scherzer uses excessive heat of biomass power station TEAtherm GmbH. This biomass cogeneration plant and a sludge drying plant uses fuels from renewable raw materials (for example wood chips and landscaping material) to generate electricity. The excess heat is used by Scherzer for a CO2-neutural heat supply.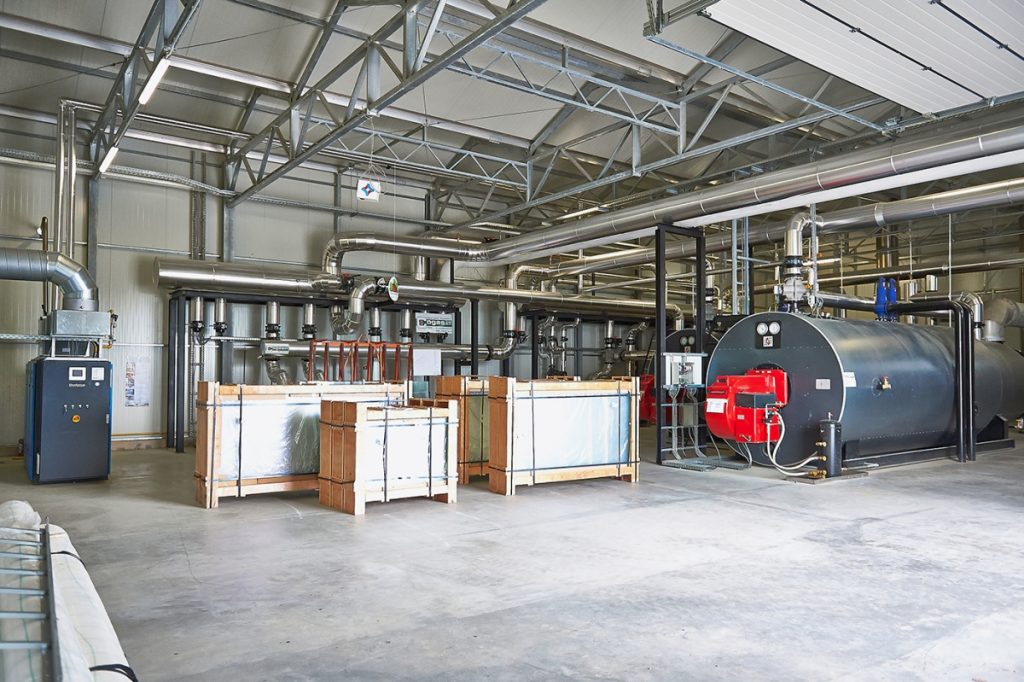 Advanced Dutch installations
Stefan Scherzer: "Our greenhouse is equipped with advanced Dutch installations. Via heat exchangers low-grade energy from the factory (90 degrees °C) is directly supplied into the greenhouse. High-level heat is directly used in the greenhouse or stored in a heat buffer." The heat supply from the factory is sufficient to control greenhouse climate during all seasons. Their additional boiler will only be used as back up in case of a shutdown of the TEAtherm plant.
Climate neutral production
Stefan Scherzer: "From environmental perspective we are pleased to make a contribution to reduce CO2 emission. Our year round produced vegetables, sold in the regions Nuremberg, Munich and Stuttgart amongst others, carry the 'Clima Ohne Grenzen label'. This illustrates that we produce climate neutral vegetables by CO2 compensation. However, having the return on investment into consideration: with the increased prices of wood we do not realize the calculated savings that were initially predicted. Partly as a result of advanced automation, efficiently controlling climate, water and energy installations, we can still run a successful business."