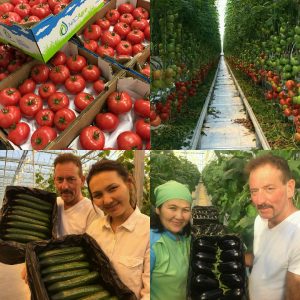 Today's horticulture sector in Kazakhstan has made significant steps towards a smarter high tech industry. While horticulture in the South of Kazakhstan is still considered to be primitive, in the rest of the country the number of Dutch hyper modern greenhouses has risen in a relatively short period of time. Vegetable greenhouse BRBAPK LLP is a great example of such a high tech project in Almaty, Kazakhstan. "There where we've gradually taken steps in the development of Dutch horticulture, Kazakhstan has made a huge step of 30 years, states Kees Kranenburg, product manager at BRBAPK." His aim is to bring Dutch knowledge to Kazakhstan of which he already sees the positive impact due to the openness and eagerness of Kazakhs to learn from the Dutch.
As the largest high-tech glass greenhouse in Kazakhstan, the BRBAPK complex is designed and delivered by Dalsem Complete Greenhouse Projects and automated by Hoogendoorn Growth Management. The construction of this greenhouse complex has been built in a record time and is funded by the state financial institution of the Republic of Kazakhstan, KazAgroFinance. And last but not least Delphy is responsible for the growing process in the greenhouse.
The company grows cucumbers, tomatoes, peppers and eggplants on a surface of 12 hectares for the local  market. Kazakhstan has about 18 million inhabitants. China and Uzbekistan are the largest competitors on local market, but clients like their qualitative vegetables.
BRBAPK grows yearly 10 million kilos of high qualitative vegetables. Moreover, the company grows in the winter season when prices are better. With the ambition to grow and become leading in their country, BRBAPK is planning to expand to 20 hectares this year and aims to grow to 100 hectares in 2025.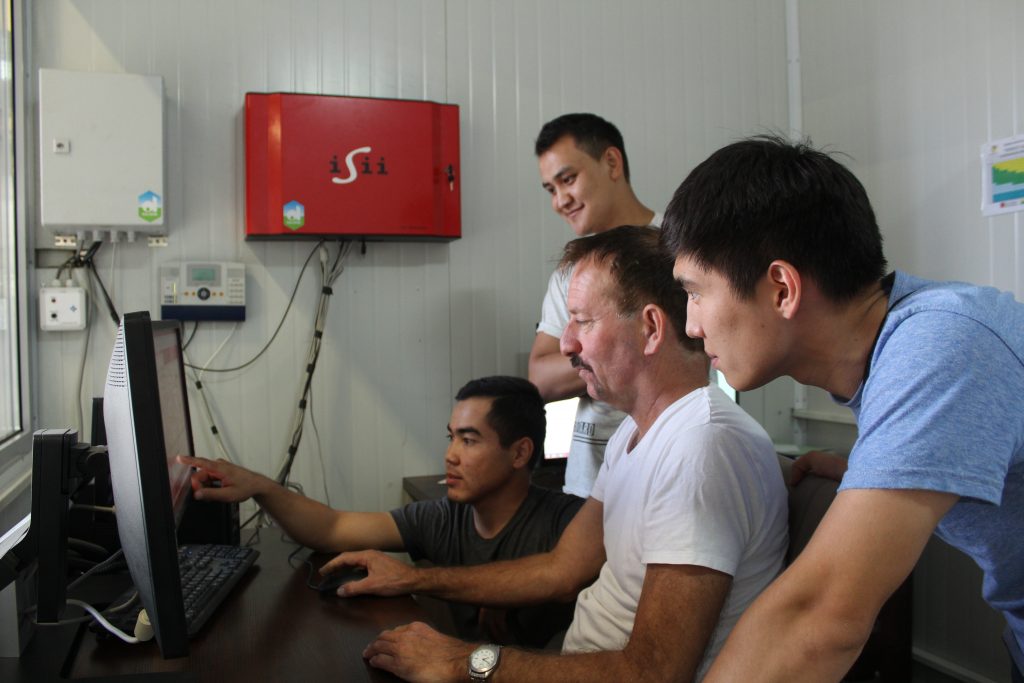 Product manager Kees Kranenburg has been a successful cucumber grower in The Netherlands for over 30 years and in Russia for 5 years before starting at BRBAPK. With his years of experience as grower, Kranenburg is now responsible for optimizing the production and quality at BRBAPK and to educate employees in how to use technologies including the iSii process computer and how to realize the ideal greenhouse climate. The biggest challenge according to Kranenburg is educating people in how to optimize greenhouse climate, which is a complex process due to all factors that need to be considered. However,  according to Kranenburg: "The openness for knowledge is what makes Kazakhs unique and enables them to take faster steps."
All installations in the greenhouse including lighting, heating, humidification, screens, irrigation and more are controlled with the iSii process computer. According to Kranenburg the process computer is essential as it enables them to control everything more precisely in the greenhouse for optimizing production and quality.
"The competitive advantage of the iSii are the graphical set points (ViPs) that enable us to compose settings with variable parameters as we wish to. Other computers don't have this flexibility and freedom. I enjoy working with the iSii computer as I can do what I want with it, what more do you want?", says Kranenburg.