After the previous three successful webinars of the Hoogendoorn and Partners Webinar Series on 'Next Generation Growing', the next free webinar 'Energy balance' will be organized with Svensson on Thursday, January 25, 2018. Would you like to get a more active plant climate by use of climate screens? Don't miss out on this webinar.
This 60-minute webinar is the 4th and last webinar of the Hoogendoorn and Partners Webinar Series on 'Next Generation Growing'. The first webinar on plant empowerment was organized with partner LetsGrow.com on October 5. In this webinar, the three plant balances that mainly determine the growth processes of a plant were introduced: the water balance, the energy balance, and the assimilates balance. In the second webinar with Koppert, the assimilates balance was discussed in more detail and the third webinar with Cultilène was focused on water balance.
In the following webinar on January 25, Hoogendoorn and Svensson will discuss the plant balance 'energy balance'.
When? Thursday January 25, 2018
Where? Online
Duration? 60 minutes
What Energy balance
Time? 9 am or 3 pm (CET)
Costs? Free
What you will learn during this webinar?
• How to have a more active plant climate at no cost?
• How to achieve a more homogenous climate in your greenhouse?
• How to reduce disease pressure by preventing crop condensation
• How to have a more resilient crop?
Sign up for the webinar 'Energy balance' on January 25 here.
You can sign up until January 23.
Did you miss the previous webinars 'Plant empowerment', 'Assimilates Balance' and 'Water Balance'?
Download the whitepaper on Plant empowerment here.
Download the whitepaper on Assimilates balance here.
Download the whitepaper on Water balance balance here.
Speakers
The joint webinar will be presented by René Beerkens, greenhouse climate consultant at Hoogendoorn and Ton Habraken, climate consultant at Svensson.
René Beerkens, Hoogendoorn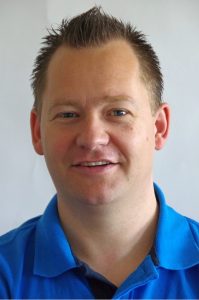 As a Greenhouse grower's son, it is no surprise that René Beerkens has a passion for Horticulture. René joined Hoogendoorn in 2000 to combine his interest for computers and horticulture as a consultant and trainer with a focus on data driven growing. His daily job is to help growers around the world to optimize their greenhouse climate, irrigation and energy controls. This is done by digitizing Growers experience based on 'green thumb' feelings into strategically chosen digital set points on the Hoogendoorn climate controls.
Ton Habraken, Svensson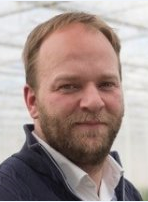 Ton Habraken was born in a horticultural family in the Netherlands, and therefore has been active in the horticulture his whole life. In his job as climate consultant Ton offers personal advice to growers, horticultural consultants, climate screen installers and greenhouse builders, to achieve the most favorable and sustainable growth conditions in greenhouses all over the world.

About NGG
Next Generation Growing (NGG) is a new way of growing introduced in the Dutch greenhouse industry by the Dutch Cooperative Growers' Association. The primary aim of NGG is to optimize plant growth by improving the greenhouse climate conditions.
In the Netherlands, an intensive educational programme was introduced in which hundreds of Dutch growers and consultants were educated and trained to expand their knowledge of physics and plant physiology. By applying the principles of NGG they improve their crop results and minimize energy costs at the same time.
More info?
For additional information, please contact René Beerkens (Hoogendoorn) via +31 10 460 80 80 or rbe@hoogendoorn.nl.
The Hoogendoorn & Svensson team