From June 2 to 8, the Dutch trade mission to Kazakhstan took place. A selection of Dutch companies were invited to meet with the Prime Minister of the Republic of Kazakhstan A. Mamin to discuss the development of the horticultural sector in Kazakhstan.
During the mission official and business circles of Kazakhstan and the Netherlands discussed issues of mutual investment cooperation. The Dutch companies shared their vision of the development of a modern agro-industrial complex and the transition to sustainable agriculture. Also, the latest breeding solutions were introduced, in which advanced digital technologies, including artificial intelligence and Big Data, are used.
Arjan Nowbahari, Account Manager Russia & CIS at Hoogendoorn Growth Management attended this trade mission. "For me personally, this mission was most interesting. I got acquainted with many nice people and was able to make several new contacts. I attach great value to sharing knowledge with each other. It was a wonderful experience and I am proud that I was able to represent Hoogendoorn," said Arjan.
There was a so-called round table meeting with the business community from Kazakhstan led by the Deputy Prime Minister of the Republic of Kazakhstan M. Tleuberdi. The capital Nur-Sultan and the Almaty region were visited where several meetings with representatives of the Kazakh authorities took place.
Kazakhstani Government supports the development of the sector
André Carstens, the Dutch Ambassador of Kazakhstan: "The potential of this region has long been underestimated. Fortunately, during Corona, the Kazakhs have not been idle, nor have we. Dutch Greenhouse Delta, the umbrella organization of Dutch horticultural suppliers, is now responding perfectly to this with this mission. Supply and demand are perfectly matched now that the limits of Dutch food exports have been reached and we want to share our know-how with other countries to help them to feed themselves. Kazakhstan is still a net food importer, the country has a huge surface area and wants to diversify its economy at a rapid pace. This is, a classic win-win situation!"
The mission was initiated and organized by Kazakh Invest and Dutch Greenhouse Delta, in close cooperation with the Embassy of the Republic of Kazakhstan in the Kingdom of the Netherlands and the Ministry of Foreign Affairs.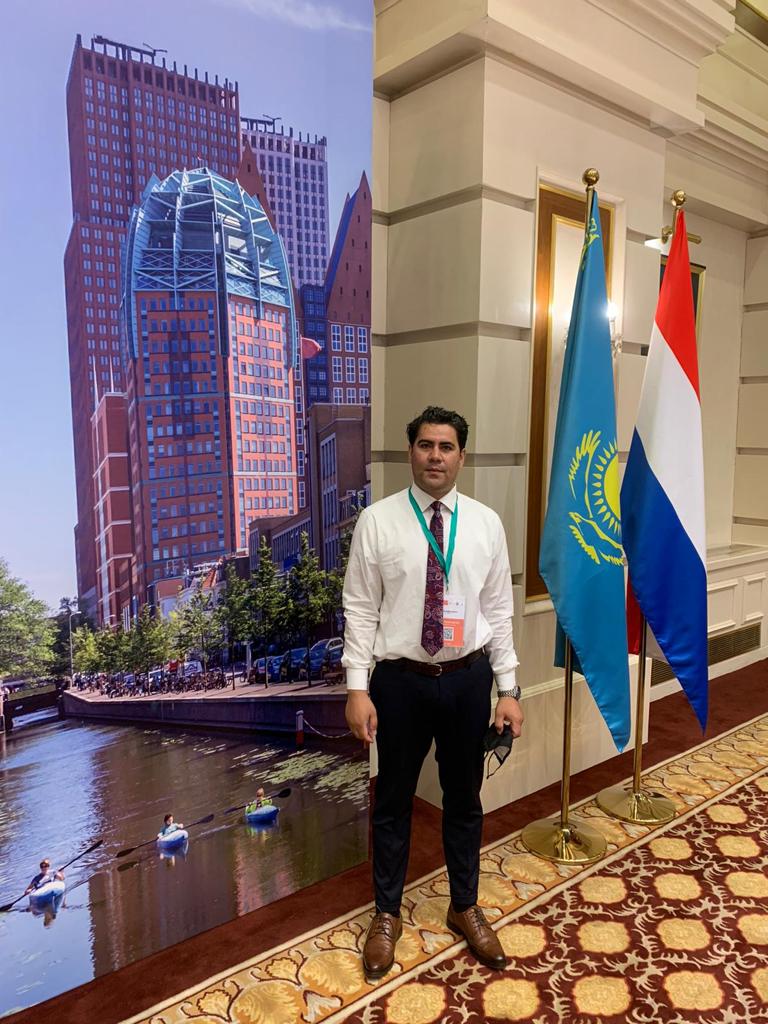 At Nur-Sultan, capital of Kazakhstan
before the meeting with the prime minister