Their Majesties King Willem-Alexander and Queen Máxima attended the Netherlands' national day at Expo 2020 Dubai on November 3rd, where they officially opened the Netherlands Pavilion. During this National Day, our CCO Martin Helmich and Fouad Ababou, our Sales Manager Middle East, had the honor of exchanging thoughts about the importance of sustainable horticulture with our Majesties King Willem-Alexander, Minister de Bruijn, Mr. Aboutaleb, Mayor of the City of Rotterdam and the Consul General at the UAE Carel Richter.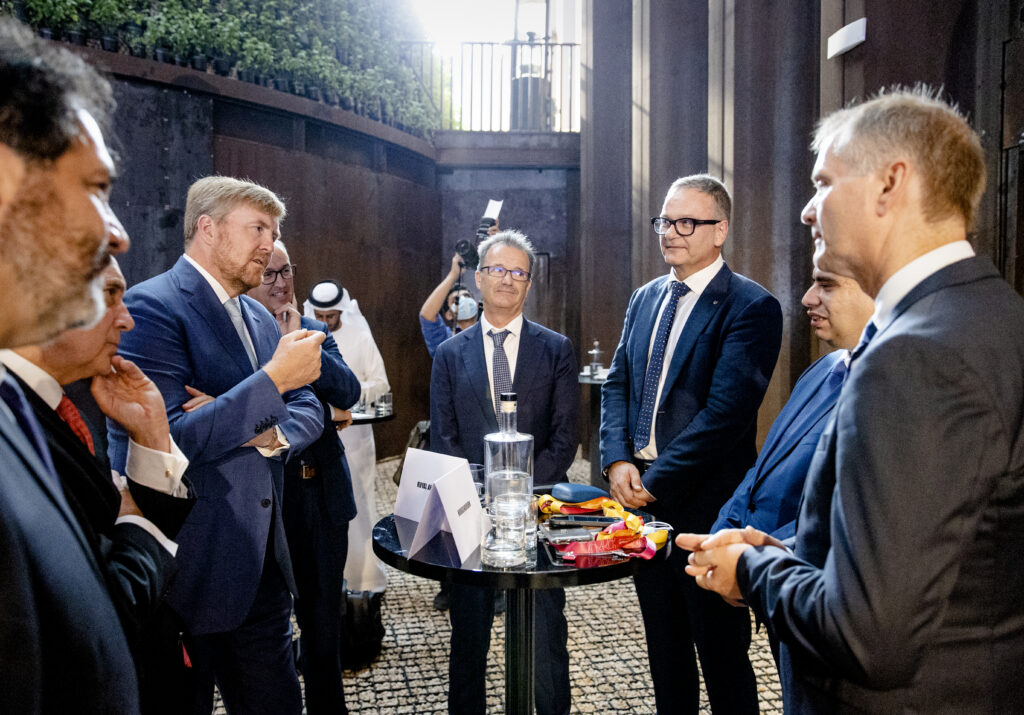 DUBAI – King Willem-Alexander talks to Martin Helmich and Fouad Ababou in the Netherlands pavilion at the World Expo 2020.
©ANP Royal Images Sem van der Wal
Especially for this region, sustainable solutions for horticulture are essential because of limited natural resources. In the process of exchanging thoughts, we were proud to share that we received the sustainability certifications according to GSES during the trade reception last Tuesday in Dubai. It was clearly shown that Hoogendoorn is able to reduce the water footprint of growers worldwide with the use of the IIVO process computer. Which is also installed at the Dutch Pavilion at Expo 2020 Dubai.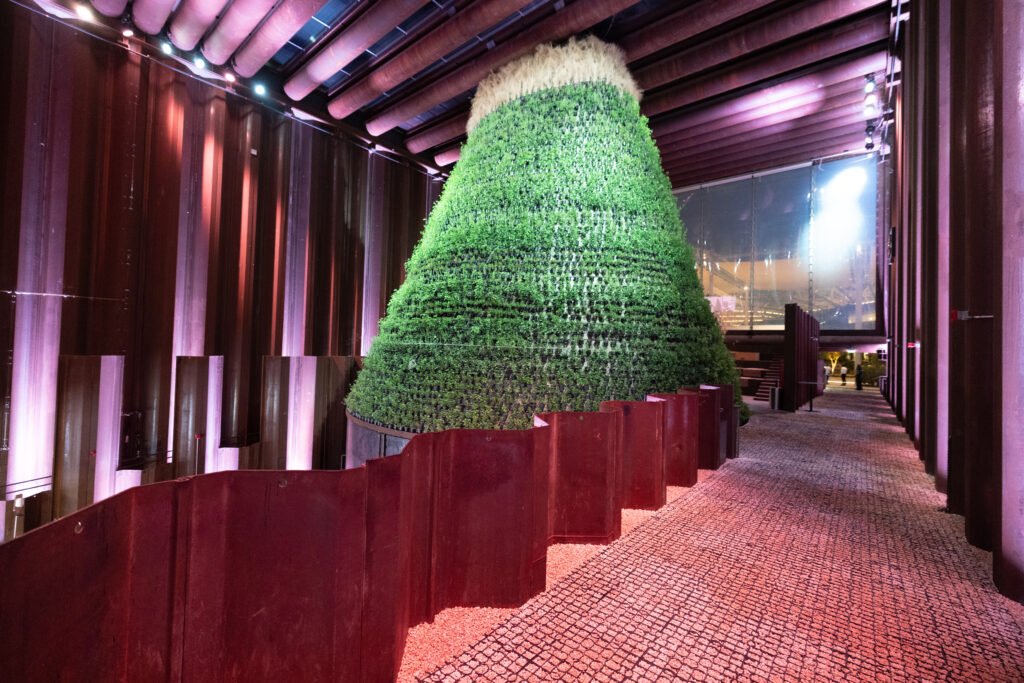 The same day the Dutch trade mission delegation attended the official opening ceremony at the Al Wasl plaza. After the flag-raising King Willem-Alexander offered his compliments to the people of the UAE and the organization of Expo 2020 Dubai.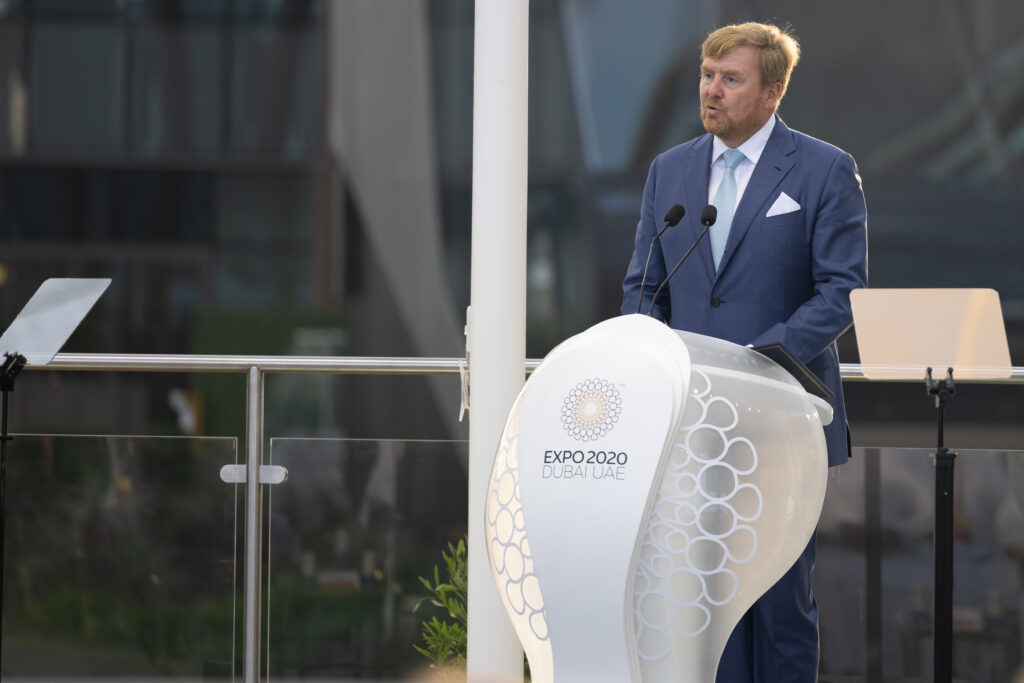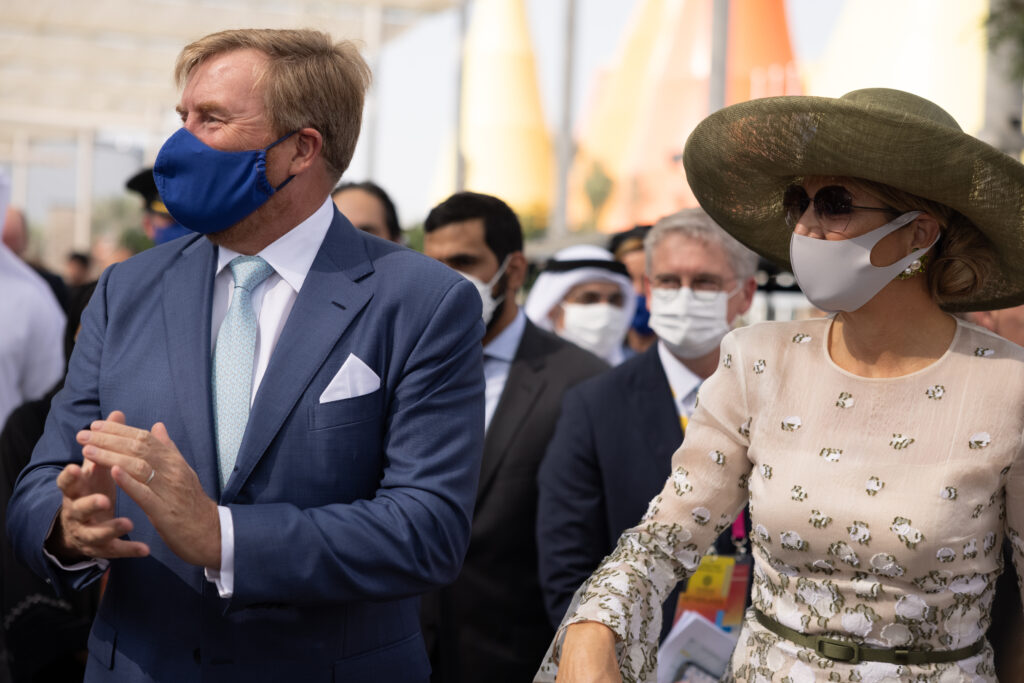 The end of the ceremony was highlighted by a performance of the Rotterdam Philharmonic Orchestra and female singer Hind Laroussi.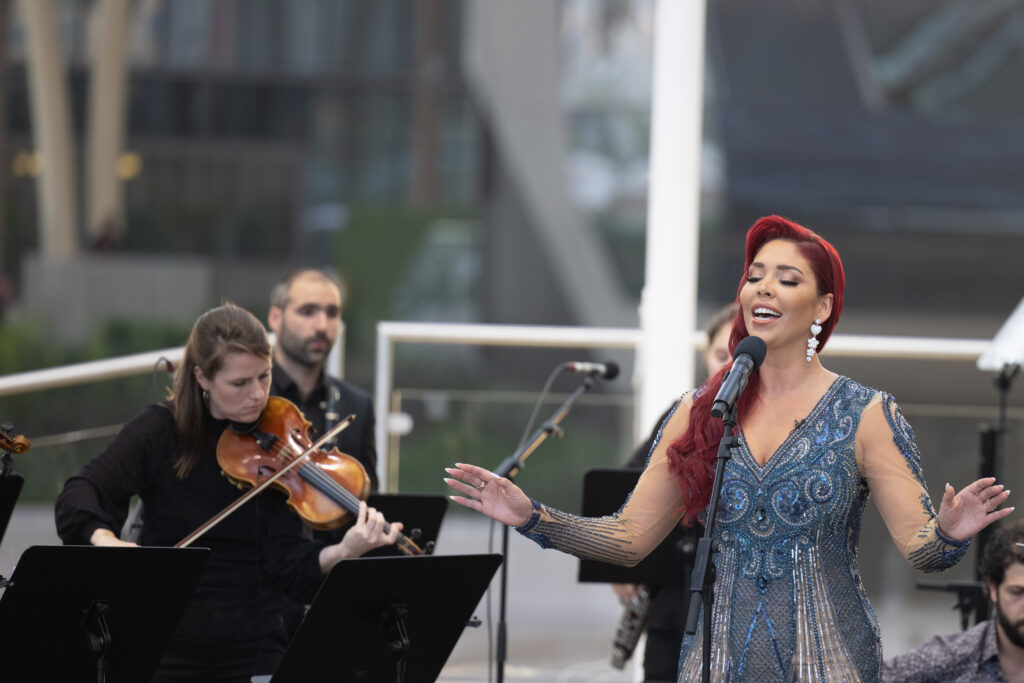 The National Day officially ended with a photo of the King and Queen with more than 50 delegates of a trade mission from the Netherlands. The trade mission is focusing on sustainable urban development and is part of a broader six-month program in the Netherlands Pavilion during Expo 2020 Dubai.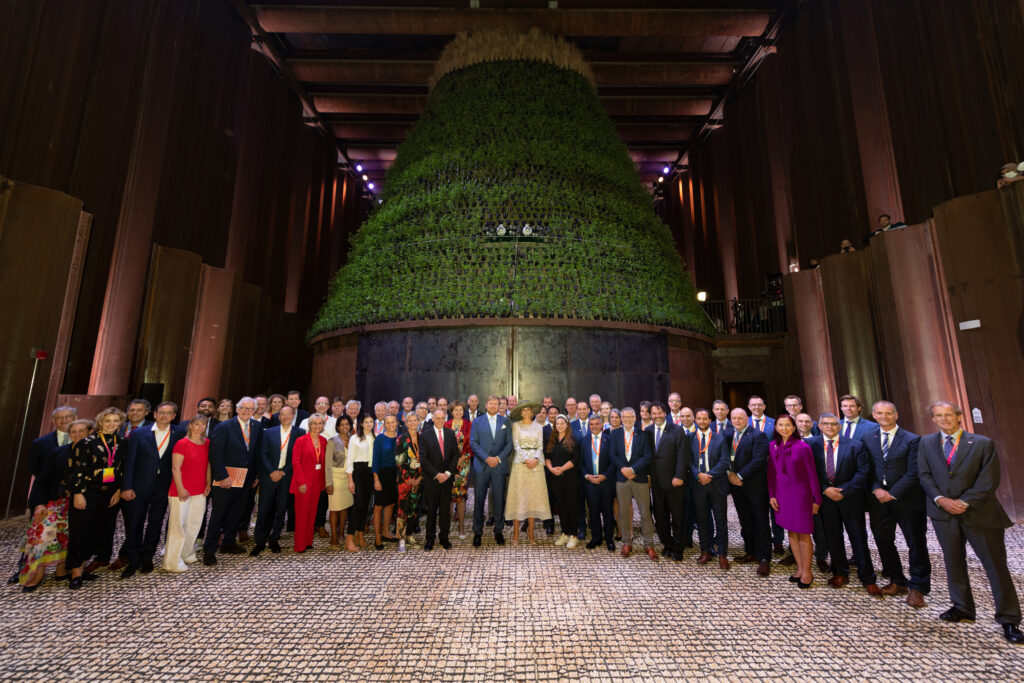 ©DutchDubai2020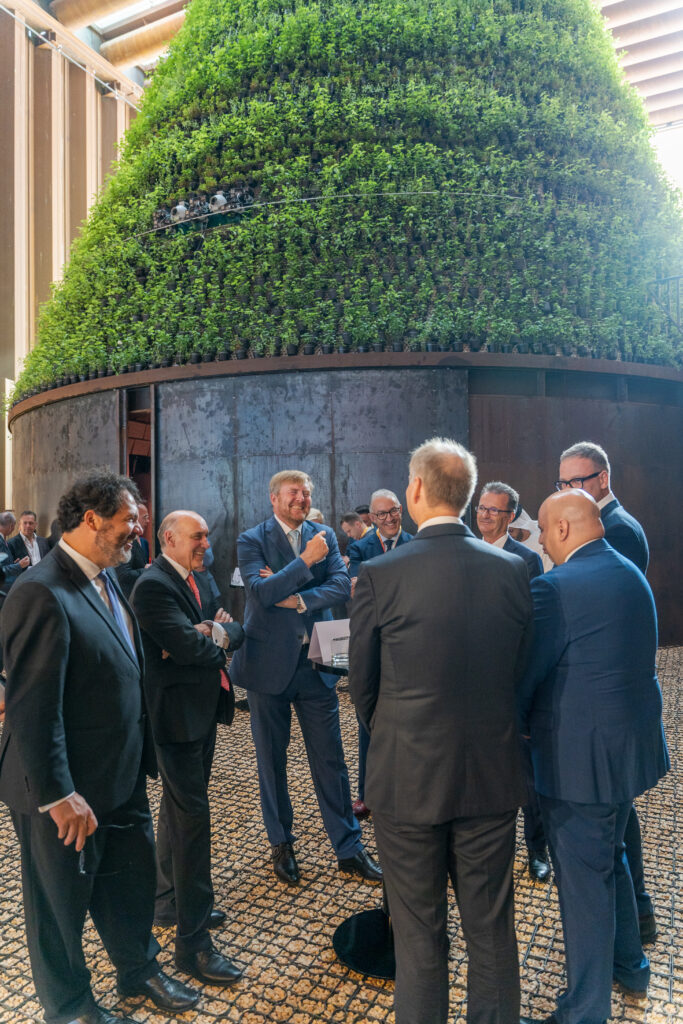 ©DutchDubai2020